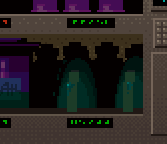 A few cans of Meister Brautigan can be found at the Boot Liquor, behind cans of Kilgore Stout and H.P. Lovedraft. It is the only beer made from Watermelon Sugar.
References
Edit
The drink is a play on Richard Brautigan, author of In Watermelon Sugar, a surreal novella about a village where everything is made of watermelon sugar.
Ad blocker interference detected!
Wikia is a free-to-use site that makes money from advertising. We have a modified experience for viewers using ad blockers

Wikia is not accessible if you've made further modifications. Remove the custom ad blocker rule(s) and the page will load as expected.