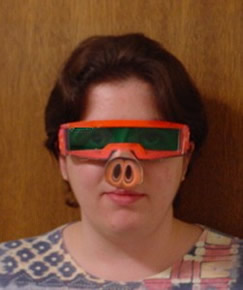 Pig snouts are a feature of Andromedan physiology. The mohawk hair and disco glasses are (presumably) popular accompaniments. You can have your own snout as well, dowloaded from Spacequest.net, unless you find of course an original Space Quest 3 package.
Ad blocker interference detected!
Wikia is a free-to-use site that makes money from advertising. We have a modified experience for viewers using ad blockers

Wikia is not accessible if you've made further modifications. Remove the custom ad blocker rule(s) and the page will load as expected.