Fan game by The Decapitated Mole, currently cancelled.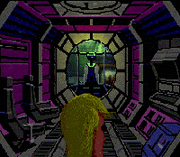 After Roger gets taken back from SQ12 to the Bar on Magmetheus, which is closed now, for some reason, he goes inside and finds a strange object amidst the gruesome remains of a bar fight. After taking it and leaving in the Aluminum Mallard, he finds out that there is more to this object than meets the eye...
Ad blocker interference detected!
Wikia is a free-to-use site that makes money from advertising. We have a modified experience for viewers using ad blockers

Wikia is not accessible if you've made further modifications. Remove the custom ad blocker rule(s) and the page will load as expected.