The information from this article is from a non-official source and is therefore not canon.
A member of the Aries 6 council. Seemed to side with General Havoc's plans for retirement.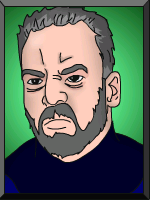 Character's name and appearance is based on George C. Scott's character General Buck Turgidson from "Dr. Strangelove or: How I Learned to Stop Worrying and Love the Bomb".